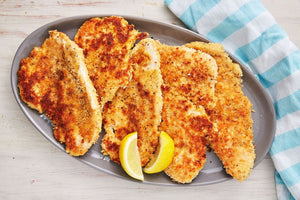 Would you like to make Chicken Parm? This package contains the chicken and mozzarella cheese that you need to make the perfect dinner. Just add your own sauce.
3LB BOX
  10 - 5oz pieces of breaded chicken cutlets
  Vrola Products
2 - Fresh Mozzarella 1lb Balls
  Lioni Cheese
Thank you for choosing Udderly Delicious NYC.