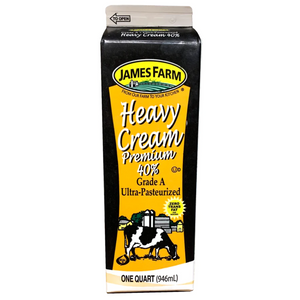 We deliver fresh bottled milk straight to your door. No waiting online or wasting time heading to the store. We carry a wide selection of farm fresh products including local raw honey, meat and food items.
The heavy cream is low pasteurized and farm fresh from our dairy farms in Upstate New York. Supermarkets and deli's do sell milk but mostly all milk in stores are ultra filtered and you no longer get much of that creamy taste and or the nutrients that milk is supposed to give you. Our Low Pasteurized milk solves those issues.
Thank you for choosing Udderly Delicious NYC.